Otherwise known as, the Council for Affordable Quality Healthcare.  It is essentially an online portal that stores provider information in a secure database.  Access to this secured information is granted to health insurance companies during the credentialing process to make acquiring up-to-date provider information more efficient.  Instead of calling your office for your work history or a copy of your Medical License, they can go in and pull it directly from your file.  90% of the National Health Insurance Companies use CAQH and it is a prerequisite for the insurance enrollment process in most states.
The mission of CAQH is to improve health care access & quality for patients, and at the same time, reduce the paperwork and hassle for health care providers and their office staff.
As you know, the insurance credentialing process can be a painful one with all of the various credentialing applications and insurance carriers.  It's stressful and time consuming to go through each insurance companies unique credentialing process.  This is where having all of your information in a central database becomes so helpful to the various organizations you work with.
Attesting your CAQH profile is the process of signing off on your CAQH application at the end of the application process.  In addition to initially attesting, you have to go back in and attest every 90 days which keeps your application active and provides your contracted insurance carriers with up-to-date credentialing information.  Failure to attest your CAQH application will result in your credentialing / recredentialing applications with the payers being delayed or rejected.  It's critical that you keep up with CAQH and ensure your information is accurate.  Every time you receive a new malpractice policy, license, DEA certificate, W9 or address, it's critical that you get this information updated in CAQH.
Back To Top
Why CAQH is important to credentialing
The objective is to only fill out your credentialing information one time through this universal application and eliminate the need to fill out applications for each individual insurance company.
Most insurance companies now require you to have a CAQH id prior to initiating the credentialing process. 
Although the CAQH does not charge for obtaining an ID but the application & process is very time-consuming and can be confusing to the average person.
Our team have completed 1000s of CAQH applications and is intimately familiar with the process.
Back To Top
Understanding the CAQH Credentialing Process
Obtain your CAQH ID by contacting an insurance company or completing the online enrollment process with CAQH.  

Set up your secure username and password

Complete the online application and send in the required documentation

Complete and sign the attestation form which certifies the accuracy of your application

Grant insurance companies access to your online application

You are now ready to start the credentialing/contracting process with the insurers.
Do you need help with insurance credentialing otherwise known as provider enrollment services?  Check out our insurance credentialing services to see if it's right for your organization.
Estimated Time for  CAQH Profile Completion: 3 Business Days
Back To Top
Obviously, the first step in getting your CAQH account set up is to login, we cover that process here.
First, it's important to know that you will always only have one CAQH ID, regardless of how many states or practices you've worked in. 

Often prov

iders do not even know that they have a CAQH number as their employer will obtain it for them.  It is still your number and stays with you wherever you go just like your NPI number does. 

Once you've determined you have a CAQH ID which is often by contacting CAQH, you will now need your CAQH userid which is often different than your ID number.  If you don't have your login ID, visit the CAQH website and attempt to retrieve with your personal information. https://proview.caqh.org/Login/ (Contact CAQH if you have problems logging in or need to reset your information-

888-599-1771 or via email at

providerhelp@proview.caqh.org

.)

Once you've logged in to CAQH, you will want to go to the contact information area of your profile and ensure you've updated the contact name and email as this will ensure you can reset your password without calling in the future.
Next, you will want to review your profile, including any deficiencies and get all areas updated and attested.  
If you are moving practices or starting your own practice, you will need to be sure to update CAQH with your new information.  Do not delete anything from CAQH unless you are absolutely sure that it won't affect the recredentialing process with payers.
Back To Top
Our CAQH Credentialing Costs if outsourced
We charge $200.00 per CAQH application for new providers who do not have a CAQH ID and $150.00 if you already have a UserID and Password but just need it setup.  We will send you an invoice which you can pay by check, bank draft or credit card.
If interested in having us assist you with the CAQH proview credentialing process, please send us an email or complete the interest form at the bottom of this page.  You will need to complete our provider application (which can be downloaded below) as part of the process and this can be done before or after paying the invoice for our services.  
1.  Complete our Provider expedited CAQH Application.
2.  Complete the form below and send to caqh@drcred.com.  Let us know if you have any problems with the process by emailing us below.
Fax: 877-406-4796
Email:  caqh@drcred.com
---
Back To Top
It's Not Just a Start-up checklist
Receive our Free Customizable Excel Based Practice Pro Forma Template

Understand how to Evaluate Locations with our Free Location Analysis Example

Free Credentialing Checklist for New and Established Groups
WHAT'S INCLUDED IN OUR CHECKLIST
Complete List of Start-Up Tasks along with Resources to guide you through the start-up process
When you Need to do What.  There's a lot to do and there's an order that needs to be followed
Excel Checklist & Word Guide Included
Negotiation Tips & Strategies
Works for All Practice Types and Specialties
Save Time & Money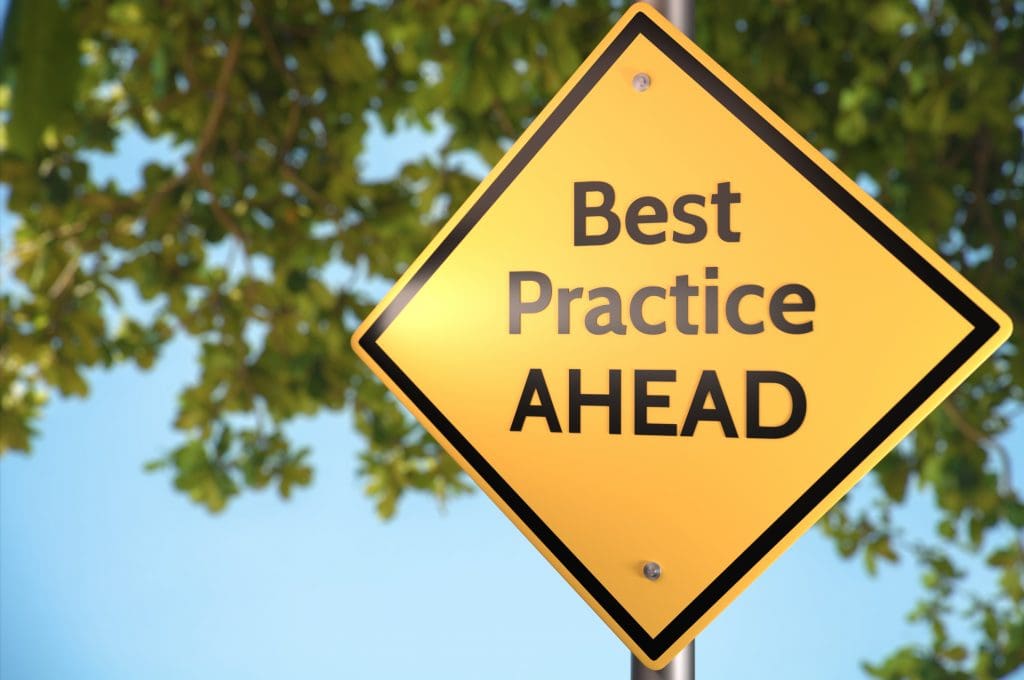 Established Group- New Provider Credentialing Checklist
Download Checklist New Provider CHecklist
| | |
| --- | --- |
| | Scenario 1: Utilized if credentialing a new medical provider under an established group |
| 1 | Updated and attested CAQH profile- you will need to list your new practice affiliation in CAQH including your start date. You need to be sure that your license and DEA are updated to the new state you will be working in, if you're being affiliated with a group in a new state |
| 2 | Group needs to provide a list of payers they are currently contracted with, This should include the commercial, Medicare advantage plans, Medicaid HMOs, workers compensation, Tricare and any TPAs the group is affiliated with. |
| 3 | Tax ID (W9 with pay-to address and CP 575/147 C letter for group). You will need to supply this to insurance companies and upload to your CAQH profile. |
| 4 | Hospital credentialing is required for some specialties/payers and you need to identify in CAQH which hospitals you plan to have privileges with. If you do not have hospital privileges, establish an 'admitting arrangement' with another provider in your area, or determine which hospitalist group/ER you will use for admitting arrangements. |
| 5 | New malpractice policy or updated to current policy include your new employment. This will need to be uploaded to CAQH. Needs to list provider out as named insured on certificate, not just be a policy in the group's name. |
| 6 | You will need the group's primary billing(type II NPI). This will be listed on your applications along with the group's tax id. |
| 7 | Group's Medicare PTAN that you will be linked to. This will need to be listed in your Medicare application to link to the new group |
| | |
| | List of required documentation/information for adding new provider(s) to existing practice: |
| • | Professional state license |
| • | DEA cert (if applicable) or covering provider name (if none). **If DEA is in a state other than the one provider is applying for, need to move DEA to new/current state** |
| • | CDS cert (if applicable) |
| • | Board certification or proof of board eligibility |
| • | PLI certificate (must have exp date >60 days in future @ all times in cred process) |
| • | Professional school diploma |
| • | Certificates of completion for any internships/residencies/fellowships |
| • | CAQH login and pw (if no CAQH, need: name, DOB, SSN, home address and city/state of birth) |
| • | PECOS login and pw |
| • | State Medicaid system login and pw (if applicable) |
| • | Availity system login, pw, and backup codes |
| • | CURRENT CV, with all begin/end dates for education/training listed as EXACT dates (day/mo/yr), not just mo/yr. |
| • | Hospital admitting privileges or covering provider. If provider has their own privileges, need hospital name, staff status/category (active staff, consulting staff, courtesy staff, etc), as well as appointment date. |
back to top
Credentialing Checklist- New Practice
Download New practice Credentialing Checklist
| | |
| --- | --- |
|   | Scenario 2: This checklist should be used if you are opening a new medical practice. |
| 1 | You will need to first establish your new group in your state.  You will need to obtain your tax id through the IRS which can be done online here: https://www.irs.gov/businesses/small-businesses-self-employed/apply-for-an-employer-identification-number-ein-online-  |
| 2 | Make sure to download the electronic file available when obtaining your EIN which is called a CP-575 |
| 3 | You now need your service address.  It may seem early but unfortunately, you will need this to complete the credentialing process. |
| 4 | Once you have completed your business registration process, obtained your tax id, and found your service location, you can now apply for your Group NPI which can be done here: https://nppes.cms.hhs.gov/#/.  We can also do this for you, as long as we have your PECOS/NPPES login and pw.  If you don't know the login and pw, you can recover/reset them by calling PECOS/EUS help desk @ 866-484-8049. |
| 5 | Updated and attested CAQH profile.  If you don't have a CAQH ID or are unsure what CAQH is, you can learn more here about the registration process here: https://physicianpracticespecialists.com/services/caqh-registration/.  You can also call the CAQH help desk @ 888-599-1771 to recover and reset your information. |
| 6 | You will need to identify which payers you plan to credential with.  These should include all commercial PPOs/HMOs, Medicare advantage plans, Medicaid HMOs, workers compensation, Tricare and any TPAs/IPAs/MSOs that are active in your area which you hope to be affiliated with. |
| 7 | Complete a W9 with your billing/pay-to address identified.  This should have your new entity's information on it, not your personal info.  You can download a w9 here: https://www.irs.gov/pub/irs-pdf/fw9.pdf |
| 8 | Hospital credentialing is required for some specialties and is required by insurance companies at the time of credentialing.  You at least need to have the credentialing process underway with a hospital in your area or have a covering provider/hospitalist group/ED lined up for hospital admissions. |
| 9 | You will need a PERMANENT office phone/fax which will be listed in CAQH and on your applications.  Using your cell or a temporary # you are planning to update later on is not recommended as this phone number will be used in public directories and is what patients will call when scheduling an appointment (and will require additional app forms to update/edit @ a later date).  We recommend efax solutions such as Ringcentral or eFax |
| 10 | You will need to obtain a malpractice policy.  This is not required for Medicare but is a requirement for commercial insurance companies.  You can oftentimes get a start date that reflects when you will open so you're not paying for something you won't be using.  You need to be sure there isn't a lapse in coverage if you can help it and if your current employment is utilizing a claims-made malpractice policy.  This new malpractice policy will need to be uploaded to CAQH. |
| 11 | When updating and attesting your CAQH profile, remember to authorize insurance companies access to your profile which is an option you should check. |
| 12 | We will need the following documents/information for the practice, should you wish to apply with Medicaid: business license, articles of incorporation, group/practice's general commercial liability insurance and worker' s comp insurance, CLIA cert (or clia waiver), if applicable. |
| 13 | Once you have confirmed that you have all of this in place, you are now ready to start contacting payers, submitting applications and letters of interest.  Some payers allow you to initiate the process over the phone (make sure to get a reference number), others are online while there are still some that want you to download an application and email/mail it in.  Medicare applications should be done online through PECOS while Medicaid enrollment is handled at the state level with each one having their own proce |
|   |   |
|   | List of required documentation/information for new practice: |
| • | CP 575 or 147C letter |
| • | Signed w-9 |
| • | Business license (if not req'd for your service area, please let us know this) |
| • | Ficticious name permit (some states do not require this) |
| • | Articles of incorporation or organization(depending if you started an LLC or Corp) |
| • | General/commercial liability insurance coverage |
| • | Worker's comp insurance coverage for practice |
| • | CLIA cert (if applicable) or CLIA waiver |
| • | EFT verification letter (from bank) or voided check: Here is an example of the bank letter needed for Medicare: https://physicianpracticespecialists.com/tools/medicare-bank-letter-template/ |
|   |   |
|   | List of required documentation/information for provider(s) @ new practice: |
| • | Professional license |
| • | DEA cert (if applicable) or covering provider name (if none).  **If DEA is in a state other than the one provider is applying for, need to move DEA to new/current state** |
| • | CDS cert (if applicable) |
| • | Board certification or proof of board eligibility |
| • | PLI certificate (must have exp date >60 days in future @ all times in cred process) |
| • | Professional school diploma |
| • | Certificates of completion for any internships/residencies/fellowships |
| • | CAQH login and pw (if no CAQH, need: name, DOB, SSN, home address,and city/state of birth) |
| • | PECOS login and password |
| • | State Medicaid system login and pw (if applicable) |
| • | Availity system login, pw, and backup codes (if applicable) |
| • | CURRENT CV, with all begin/end dates for education/training listed as EXACT dates (day/mo/yr), not just mo/yr. |
| • | Hospital admitting privileges or covering provider.  If provider has their own privileges, need hospital name, staff status/category (active staff, consulting staff, courtesy staff, etc), as well as appointment date. |
back to top