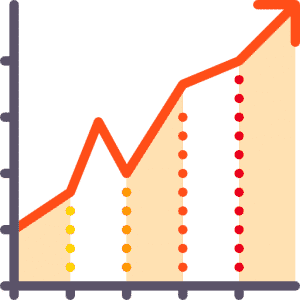 Increase Per Patient Revenue
Why should you work more for less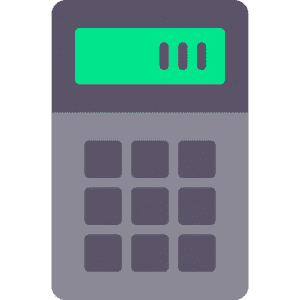 Understand Your Fee Schedules
Quickly Analyze Opportunities and Risks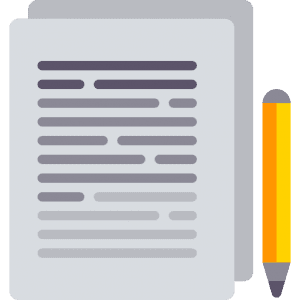 Don't let another contract auto-renew
Track contract expiration dates and terms
Average Timeframe to Negotiate Insurance Contracts
150 Days On Average
30-45 days for the payer to acknowledge receipt of request to negotiate and respond to initial request
?
45-90 days to receive the initial proposal back from the payer. Depending on how responsive the network rep is, it will probably take 2-4 weeks for each subsequent rate proposal.
?
90-150 days to finalize the rate negotiations and receive the take it or leave it proposal from the payer. Payers love to drag out the negotiation process so it's important that you stay persistent with your network rep. This is only an estimate. Develop a good relationship with your payer reps as this will really help move things along during negotiations. This is only an estimate.
?
What The insurance negotiation process looks like
Properly review and analyze all current agreements

Evaluate your payer agreements and how they compare to regional market standards

Propose a contracting strategy based on your goals and the current insurance climate

Determine whether capitation, exclusivity, or preferred provider status is available with any payers

Consult with payers regarding pay-for-performance measures and what fee schedule works best for the group

Determine if you are losing referrals because you're not participating with certain insurance plans

Develop and implement our plan to renegotiate your insurance agreements

Provide regular updates as we move through the negotiation process.
Frequently Asked Questions About Insurance Negotiation Process
How much does it cost to renegotiate my insurance contracts?
Successfully negotiating a payer agreement can take a considerable amount of time which drives the cost up.  This is why we put caps on all of our negotiation projects so you know what the maximum amount of money is that you'll pay for each contract.  We also work with the payer to quickly determine what level of increase is possible so we know whether or not to proceed.  Most contract negotiation projects cost between $8,000-$12,000 and typically yield at least a 12% increase in your annual collections over 24 months. 
But we have some great news, with our new contract management software, this cost is drastically reduced and we even provide you with the tools needed to negotiate on your own if you want to really save some money.
How often are we successful?
We are successful over 75% of the time in obtaining increases for our clients which translates into thousands of dollars in additional revenue. When we're unsuccessful, you pay a fraction of our actual cost.  We want to be successful as badly as you do and will only take on your project if we feel like there's a high probability of success.  With the current economy, insurance companies are tightening up so it is important that you lean on experts who are well versed in contracting strategies. Insurance companies will never ask you if you would like to be paid more so it is up to you to seek this out. If you have tried in the past but have been unsuccessful, it is most likely due to the absence of key relationships within these organizations. We have the relationships and tools necessary to provide you with quantifiable results that directly impact your bottom line.
What kind of an increase can I expect?
Successfully renegotiating your insurance contracts typically yields a 10-12% increase over a 1-3 year period.  This is money that is available to nearly every office but is lost because most offices do not have the time or expertise required to successfully renegotiate their payer contracts. If you do not remember the last time your contracts were negotiated, then this a service that you cannot afford to pass up.
Should I negotiate my insurance contracts?
The answer is always yes.  Regardless of how big or small your practice is, your time is too valuable not to negotiate how you're reimbursed.  If you elect to renegotiate them yourselves, remember that most insurance companies will only provide you with a budget neutral fee schedule update.  This essentially means that you will not receive an increase that will improve your revenue.  You will have some codes that are improved while others will be decreased to create an illusion of an increase. 
If you want more, you need to have the tools that will illuminate the added value your organization provides to their members. Remember that you are providing a valuable service to their organization and it is important that you remind them of this often forgotten fact. In light of the changes since the ACA and the increased competition among insurance companies, everyone is scrambling to provide more value and service to their members.  The value they are most often "finding" is through cutting reimbursements for providers and reducing the member's premium expense.  
Insurance Contract Evaluation Video
Physicians and organizations need to do everything in their power to collect and keep as much of their money as possible. Most offices have never renegotiated their contracts and very few actually renegotiate them on an annual basis or upon contract renewal. This simple fact could mean that your office is leaving 10-25% of your collections in the insurance company's bank.
In addition to our contract negotiation services, we also offer contract evaluation services to ensure you understand exactly how you are being paid.  The below video was prior to having our contract analyzer software but in this video, you can see the kind of information we're looking at and how we're calculating a contract's value to your organization.  Our standard process is to complete a thorough contract evaluation process before beginning any contract negotiation project.  We like to ensure, to the best of our ability, that our negotiation services will be able to obtain a substantial enough increase to your insurance rates to justify the expense.
Strategy for Negotiating Insurance Contracts
Physician Practice Specialists offers both hospitals and physicians managed care contract negotiation services that employ proven contracting strategies, years of experience and the most advanced tools available. Our professional team develops an personalized contracting strategy for every client that fits their unique practice and objectives. Successfully negotiating a contract does not happen overnight but the outcome is typically very rewarding.
Step 1:Development of Contracting Strategy
Our strategy is derived from decades of successfully negotiating contracts from the physician and payer side.  Our experience is from both sides of the equation which gives us unique insight into what the payers are looking for and need out of their physician contracts.  The strategy employed for each group will be different but some common elements are: the identification of key payors to contract and/or renegotiate with, evaluation of the physician environment to identify future contracting opportunities and pitfalls, determine current market rates with other payers, identification of group's core competencies, evaluation of competition and how it helps or hurts our position, and the highlighting of potential cost savings and outcome based strategies to present to insurance company.
Step 2: Evaluation of current managed care contracts and fee schedule
This is a critical part of the process as it provides us with the insight needed to develop a succinct strategy for renegotiation.   We require numerous reports during this phase of renegotiation and to enable use to generate an excel spreadsheet that analyzes each contract weighted by the most frequent CPT codes as a percentage of annual revenue.  We then compare the payer's fee schedule to current year Medicare and set our goals as to what we expect as a result of our negotiations.
Step 3: Contract Renegotiation and Consulting
We assess each contract and determine if it meets the contracting requirements of client.  We also ensure that the rate they claimed to give is actually what is present in the contract.  Once the renegotiation process is nearing completion we will recommend a percentage of Medicare that should be billed out.  This is usually between 150%-200% depending on insurance rates.  Some contracts will pay a percentage of billed charges (although this is rare) so it is important to have your charges at an adequate level to capture all potential revenue.
Timeframe and Costs
The timeframe for the completion varies by area and the cooperation of both the insurance companies and respective client.Typically, clients can expect anywhere from ninety days to six months. Constant dialogue is needed between client and PPS in order for the contract negotiations to be successful.