Urgent Care Start-Up & Provider Credentialing Services
We work with over 50 new urgent care clinics every year and would love to work with yours.  We design each proposal around your specific needs but can handle nearly every aspect of the start-up process.  This includes assisting with the credentialing process, payer contracting and negotiations, marketing, lab setup and accreditation process.  We will work with you to get your Urgent Care clinic certified based on the UCAOA (Urgent Care Association of America) criteria and can have you operational and compliant in no time at all. Listed below is an overview of our credentialing services and the UCAOA guidelines for new urgent care centers.
Start-Up & Provider Credentialing Service for Urgent Care Organizations
The first thing you need to know is that the reimbursement for urgent care services have went down over the years while the guidelines to be considered an urgent care have become more stringent.  Many of our urgent care centers are actually considered primary care/internal medicine clinics by the insurers to get around having a global fee.  If you do wish to be credentialed as a true urgent care, you must fit into one of the two categories listed below.  If contracted as an urgent care, you will receive compensation in the form of a global or flat fee which covers everything that patient could need while at your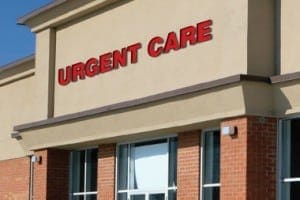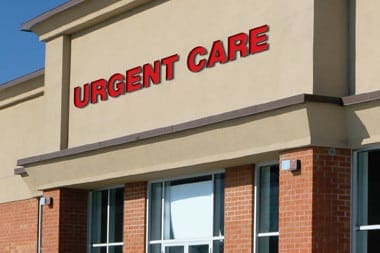 office. This works well in some areas while in others, it makes more sense to bill for each service separately like you would in a primary care setting.
Regardless of which direction you end up going, all urgent care clinics must go through a credentialing and contracting process with all government and commercial insurance companies.  Most often we will have a medical director (MD/DO) who supervises the operation and one or two NP/PAs that work in the clinic full time.  We credential the entity and ensure that each provider under the entity are credentialed unless the urgent care center is able to satisfy the payer's credentialing standards through their internal process.  The total time it takes to credential and contract a new urgent care is typically 3-6 months depending on the payer and the area.
Overview of the UCAOA guidelines:
Certified Urgent Care Criteria Facilities will receive a Certification of Category 1 or Category 2 depending on their staffing model: (see eligibility below)
Category 1 = licensed physician (MD/DO) on site during all posted hours of operation
Category 2 = licensed practitioner (MD/DO or NP, PA) on site during all posted hours of operation (mixed models)
All facilities, regardless of staffing model, must meet or exceed all of the minimum criteria below:
1. Facility must accept and advertise that walk-in patients of all ages are accepted for a broad spectrum of illness, injury and disease during all hours the facility is open to see patients. Pediatric specialty centers are exempt from above age requirement IF pediatric-only specialization is included in the name of the facility.
2. The following must be available during all posted hours of operation for the facility: X-ray on site Phlebotomy services on site Licensed provider on site with the appropriate state licenses and resources to: obtain and read an EKG and x-ray on site administer PO, IM & IV medication/fluids on site perform minor procedures (ex. sutures, cyst removal, incision & drainage, splinting) on site The following equipment, and staff trained in its use: automated external defibrillator (AED) oxygen, ambu-bag/oral airway drug cart stocked appropriately for patient population (as determined by the facility) working phone to dial 911 At least two exam rooms, separate waiting area and restricted access patient restrooms
3. Minimum hours of operation (must meet all three criteria) 7 days/week (not including national holidays) 4+ hours each day 3000 hours per year Alternatively, special circumstances will be considered for a facility if all of the following are met (see application): Facility is part of a multi-center system Facility is open 5+ days/week (not including national holidays) Another facility that is part of the same system meets standard minimum hours of operation criteria [Criteria 3] AND is less than or equal to five miles away
4. Facility must have a licensed physician designated as Medical Director for the facility who is responsible for overall clinical quality.
Eligibility
Certain facilities and practice types are unlikely to meet all of the above minimum criteria and therefore would be excluded from eligibility for certification as an urgent care center. These facilities should use extreme caution when applying, as fees are not refundable. Some examples include:
Retail or similar clinic with limited scope of service located within a pharmacy, supermarket or similar retail facility

Physician offices with only selected hours for walk-ins

Chiropractic offices Pain clinics Centers not yet open to see patients.