Below we have outlined the documents needed and the process involved in getting you set up with all of the insurance carriers.  The timeline for this process depends on your situation but for a physician new to a particular area, you should give yourself at least 120 days.  If you are a graduating resident or fellow, you should allow at least 150 days.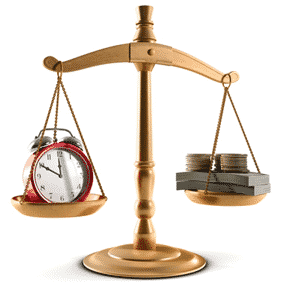 For a provider switching EINs but remaining in the same area, the commercial carriers take on average around 30-45 days but Medicare still takes 90-120 days.  Some of the commercial carriers are very slow but as a rule your slowest payers are Tricare, Medicare, and some state Medicaid programs.
Once you sign with us you will be sent a link where you can complete the online enrollment process.  We do not just fill out paperwork but instead work diligently to have you on all of the panels asap.  We track each application and utilize our relationships (developed through the credentialing of 100s of providers) to quickly advance the credentialing process.
Step 1:  Preparation
Before we can begin we first need a few documents signed and sent back to us.  All documents can be faxed, scanned/emailed, or mailed.  If you need assistance at any point you can contact your account manager directly and he/she will be happy to assist you.
Insurance Negotiation Consent– Please sign date and print on your letterhead.  This document gives us permission to credential negotiate rates on your behalf. (**Not Applicable if joining established group)
W9– This form is needed when contracting with new insurance companies.
Credentialing Worksheet– This form prevents us from needing to contact you with questions when asked by the insurance companies.  This form can be typed or hand written.  If you are unsure how to answer a question, simply leave it blank and we will contact you to discuss.
CVs– Insurance companies may request CVs for all physicians or providers who are currently and planning to see patients.  CVs should include current work history, education, and training.
Payer Mix Report-this report should be available from your practice management system and should list all of your current payers sorted by the number of patients within each group.  Try to only provide the primary insurance company if possible.  (**Not Applicable for new practices)
Step 2: Credentialing Process
Below we have outlined the credentialing process for your review.
1) Weeks 1-2 Strategy and Plan
a)      For the first two weeks our contracting team develops an appropriate strategy for your practice and works to gather all necessary information.
b)      We prepare allowable requests based on top 25 cpt codes for payers that will be completed prior to contracting.
2) Weeks 3-4 Contracting
a)      During this time we will contact all insurance companies starting with the largest payers and working our way down the list.
b)      We will complete a fee schedule analysis on each contract to identify how they are paying as a percentage of current Medicare.
c)      If the rates are deemed unreasonable, we negotiate with the payer to hopefully achieve better rates.
3) Weeks 5-9 Network Development
a)      During this period we continue to receive contracts and will work to solidify your payer mix.
b)      It is our goal to have all contracts in by the end of the first 9 weeks but this greatly varies based on payer.  Medicare takes 90-180 days to process.  We submit Medicare electronically and by doing it this way have greatly reduced the processing time to an average of 90 days with some processing in only 30 days.
c)      We will continue to negotiate rates and increases and hope to have final version of contract during this period.
4) Weeks 10-14 Contract Negotiations & Effective Dates

a)      During this time many contracts will become effective and some contracts may still be arriving.  It is important that all contracts or fee schedule exhibits are faxed to PPS for review.  Insurance companies are known to agree to certain terms but may send a contract that contradicts their original agreement.
b)      We will continue to review all contracts and provide recommendations on the best course of action.