Nationwide Insurance Credentialing Reviews
Just a few testimonials
We knows it's challenging to pick the best vendor for your organization which is why we put this page together. Don't take our word for it, hear what some of our clients have to say.
Yes, it's true that our clients love us but they only love us because we first loved them. Most of our clients were in tough situations before we took over and severely handicapped by internal processes and/or service providers that weren't giving them what they need. This all changed when they found us, we're not claiming to be perfect but we are attesting that we care.
Talk is cheap but effort speaks for itself. Our clients know how much we do for them and are always quick to speak to potential clients as a way to give back. Feel free to reach out to these clients or contact us for additional references.
Our Needs Are a Priority
The PPS team is responsive, professional and really knows what they are doing. We pay way too little for the services and attention that we receive.
Over 3 Years of Excellent Service
We have been using PPS since Jan of 2015 and couldn't be more thankful for our partnership. They consistently exceed our expectations and we look forward to many more years together.
Just Keeps Getting Better
We've been working with PPS for over a year and all I can say is that they just keep getting better. We've been extremely happy since day one, but we did lose our account manager after about 4 months. This was concerning to us as we were worried about how well things would be transitioned and what the new person would be like. We would have never believed that our new account manager could be any better but that's exactly what happened. Even though the account transition was unexpected, we didn't see a downturn in work, customer service or expertise.
Thank you!!! I look forward to our continued success together.
Start-up Services Google reviews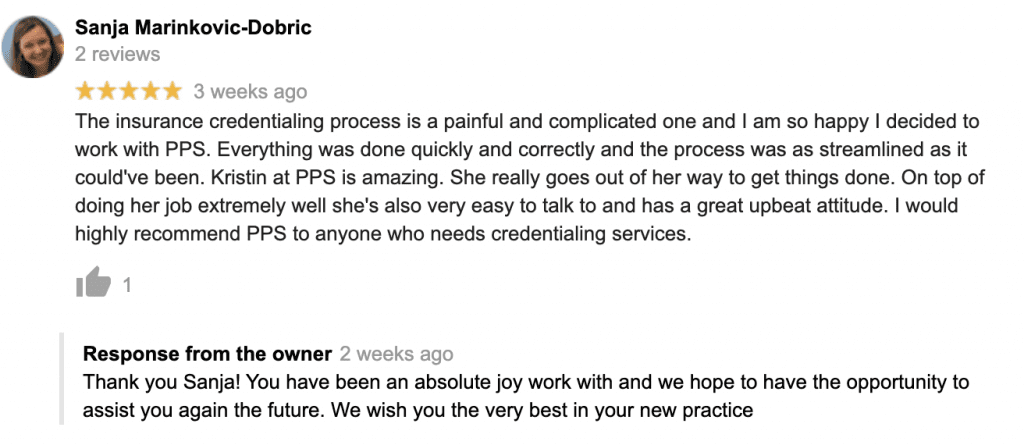 More Social Media Reviews