If you're in the midst of or considering starting a new medical practice, you likely feel a little overwhelmed by the amount of work that goes into it.  There isn't a more complicated business than a new medical practice or facility.  We've started hundreds of practices over the years and through this experience, we've developed a couple practice start-up checklists and guides to walk our clients through the process.  It's still our belief that patients receive the best care when the provider of their care controls the care instead of a huge corporation or hospital.  Unfortunately, due to the challenges of starting a new practice, many providers are shying away from it and instead joining a hospital or large group.
Our goal is to lower your anxiety and provide you with a roadmap for success in private practice. There is still nothing better than controlling your own destiny, but controlling it can't happen without proper preparation.  Don't decide you want to open a practice and rush to make it happen.  See our article on "How long it takes to start a practice" for more info on timeframes.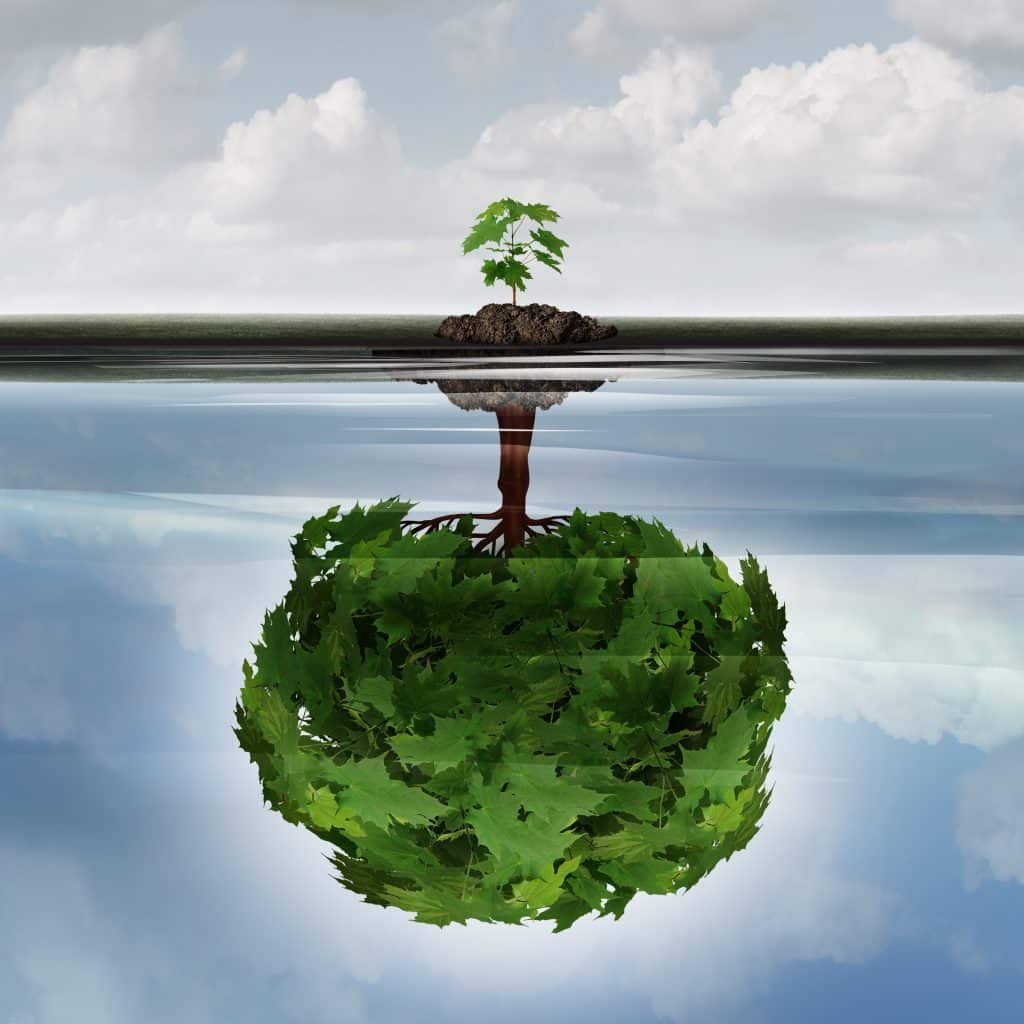 This guide will walk you through what needs to happen and when it needs to happen.  It's not enough to know what to do, you need to know the proper sequence or you'll find yourself in a bind.  It's would be the equivalent of giving a patient anesthesia after surgery.  The anesthesia will still work but it doesn't have the desired effect.  With the guide, we're anticipating that you have at least 6 months to get your practice off the ground.  Obviously, we understand that isn't always the case but this is ideal.  The guide is broken down by categories which include items like technology, staff, billing, etc. We won't publish the whole thing here as we've had a few of our competitors plagiarize over the past few years.  It's available for download by completing the below form.  ****By the way, you definitely don't need to worry about us harassing you, we're here if you need us but we're just happy to provide this to as many new practices as possible.****
Example from practice start-up guide:
Phase I- Approximately 200 Days Out
Phase II- Approximately 120 Days Out
 Phase III- Approximately 90 Days Out
Financial & Corporate
Find an accountant or consult with someone regarding your initial practice organization
Incorporate practice (Recommend PLLC taxed as S Corp)
Obtain federal tax ID number (FEIN).  Make sure to download the CP575 which is on the last page of the online application.  A printout from the IRS website showing your EIN will

NOT

work for Medicare, it must be either a IRS letter CP575 or 147c.
Arrange for working or equipment loan if needed.  We work with a few lenders for new practices which we can provide upon request
Open business checking account – this is required by Medicare
Open a lock box, or decide upon payment address. If signing short-term lease you should consider having a separate payment address.  This prevents the need to change the payment address after you open.  *****If you're outsourcing your billing, they will likely have a lockbox that they'll set up for all your payments.  This is why selecting your EHR & billing company needs to happen early on.****
Open merchant services account-Ensure they have the ability to interface with your website for online payments. You can also check with the practice management program to see if they have a solution.                   
Arrange liability insurance, disability insurance, worker's comp insurance, retirement plans, and health insurance
Set up practice fee schedule
Request fee schedules and upload into your billing system. Obtain Medicare, Medicaid and Worker's Compensation fee schedules
Request Our Start-Up Guide
Practice Start-Up Checklist
In addition to the practice start-up guide, we will provide you with a practice start-up checklist which is in Excel.  The whole thing can be edited with notes and dates of completion.  Depending on your practice type, there may be some things that don't apply which can be deleted.  The checklist also has a timeline of when the items should be completed but is not as detailed with notes as the start-up guide.  Here is an example from the start-up checklist.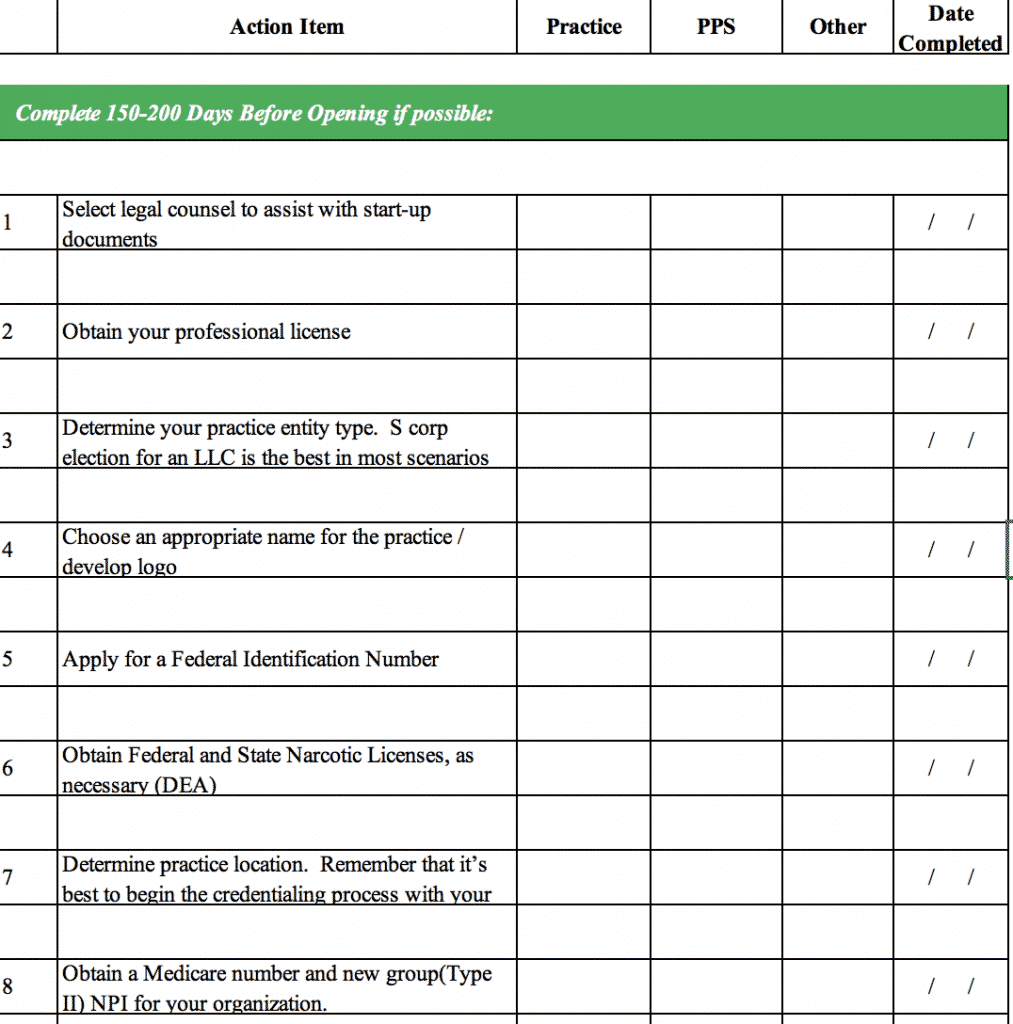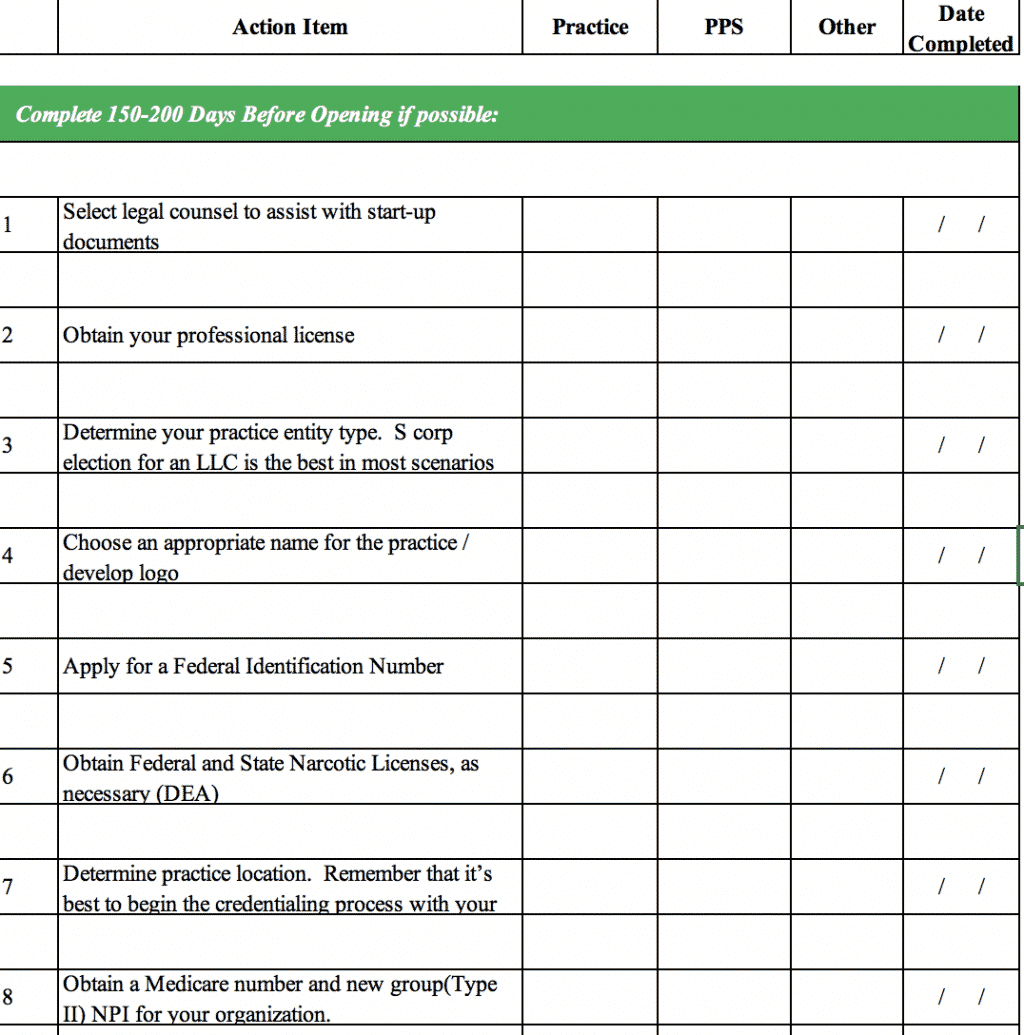 Request Our Start-Up Checklist