When you need a credentialing checklist
We are providing these checklists as tools for those going through the insurance enrollment process.  
There are two types of credentialing that you may go through, one is called primary source verification which is performed by facilities and payers to validate a provider's information, and the other is insurance credentialing or enrollment.  That is what these checklists should be used for.  
We have identified the following scenarios where these could be helpful: 
Joining an established practice 
Where Do you start when credentialing?
We understand that the credentialing process can be a frustrating and tedious process.  Regardless of whether you are joining an established group or opening your new practice, it's imperative that you understand what to expect and are equipped with the required information to move through the process as quickly as possible.
The two below checklists can help you navigate your way through the insurance process.  Our new practice credentialing checklist will detail the documents and information you'll need to set up a new practice with the commercial insurance companies and government payers such as Medicare.  If you are a group already contracted with the payers, our checklist for established groups is what you need.
New Practice Credentialing Checklist
We hope you find this information helpful as you move through the credentialing process for your new practice. Includes documents and information required.
New Practice Credentialing Checklist Download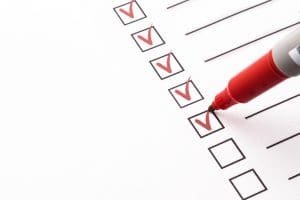 Credentialing Checklist
If you'd rather read through the checklist, you can view the details of each checklist on our page here: Credentialing Checklists