4 pecos user issues being experienced
As if credentialing wasn't hard enough, you now need to deal with system glitches that could affect your Medicare application or claims.  We are covering 4 different scenarios that users have experienced and MACs have confirmed to exist along with some pseudo solutions.  Now would be a great time to become friends with someone at your local MAC!
1. Wrong Contact Person Contacted for PECOS Application
When an application is sent through PECOS, the letter is not going to the contact person we listed on the application. The letter went to a contact person listed on a previous application for the provider.
A contact person is designated during an application submission and remains on file for the provider, unless removed through the application process.  This means that a prior employer(if they did your prior reassignment) will be included in all future correspondence.  
Regularly check the status of your application either by calling or reviewing online checker available at most MACs. This will allow you to be aware of any letters issued for your enrollment application.  If a letter has been issued and your contact person did not receive it, you need to contact your Medicare administrator right away.  Once you get someone on the phone, go through who they have on file for your application and update as needed.
2. Conflicting application status in PECOS
We received a letter that the application was rejected; however, when we call customer service, they advise the application is processing or has been approved.
There are situations where an application comes in through PECOS with specific designations for the type of application. To continue processing the application, we must reject the PECOS portion of the application because of that designation and create a new record in our tracking system with the correct designation. This causes an automatic email to go out advising the application has been rejected. In these situations, our provider enrollment analyst should be reaching out to the contact person to advise of the situation and reason for the rejection email.
Ask your designated contact person if they received a call from the provider enrollment analyst about the rejection and recreation of the enrollment record. If the contact person did not receive a call, access online status check tool to determine if other applications are still currently processing or have processed for the provider.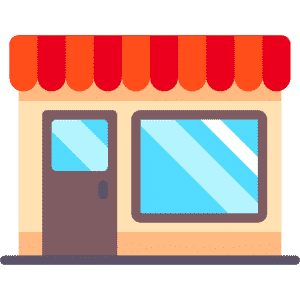 3. Primary Location for Secondary Claims
We have designated a primary location on our enrollment applications; however, we have seen situations where the designated primary location is not displayed or used as the primary location. For example, when the Medicare claim crosses over to the secondary insurance, the secondary is not issuing payments to the primary location. Can we designate a primary location to be used?
For Part B claims, the primary location is not a locked field and can change when any update occurs to the enrollment file. The primary location cannot be hard set or locked in the system as the primary.
At this time, there is not a way to lock in an address as a primary location. This is a known issue and will be addressed in future enhancements or releases for PECOS.
4. Unable to delete a PECOS application (FROZEN PECOS APPLICATION)
I logged into PECOS to complete an application on behalf of a provider. PECOS shows another application started over a year ago, but the provider confirms the pending application is not needed. I attempted to delete that application, but PECOS will not let me delete it. I cannot start the new application because PECOS will not allow me to delete the pending application.
Applications may become "frozen" in PECOS. This usually happens for applications that are started but never completed and submitted. It is a random system glitch that causes this to happen.
What you can do:
Contact the provider enrollment department at your MAC and let them know there is an application in PECOS that is "frozen," and you are unable to delete it. Our provider enrollment analyst will be able to take the information to have the application deleted for you.